Page - IFARMA leads Colombia's civil society movements for a compulsory license to be approved for imatinib through different actions
Since November 2014, IFARMA and other organizations have asked the Colombian government to declare access to cancer drug 'imatinib' of public interest under conditions of competition. This is the first step needed to ask for the grant of a compulsory license to offset the impact that the patent on imatinib –held by Swiss drugmaker Novartis since 2012- has over the Colombian health system.
While in March 2015 Colombia's Ministry of Health announced that the application is in process, in late May the Swiss government sent a letter in which they opposed to the measure, arguing for the maintenance of the patent. In August, IFARMA contacted the Berne Declaration, who backed up by several European NGOs has published an open letter to the Swiss government to support the right of the Colombian State to grant a compulsory license in accordance with international law.
Imatinib is a drug used for treatment of various types of cancer, particularly chronic myeloid leukemia, and has high therapeutic importance since it is effective in 90% of cases. In Colombia, it is a high-cost drug: $ 53 million per patient per year (6 times the annual minimum wage). Without the pioneering drug patent (trade named Glivec), production of cheap generic versions could be allowed. According to this, its price could drop by 70% and the Colombian health system would save over $ 40,000 million each year. The case greatly reminds the discussion generated by the patent on imatinib in India (the so-called 'Novartis case') and the campaign led by Doctors without Borders ('Novartis Drop the Case') that reached the Supreme Court of India that determined in 2013 that the drug was not patentable.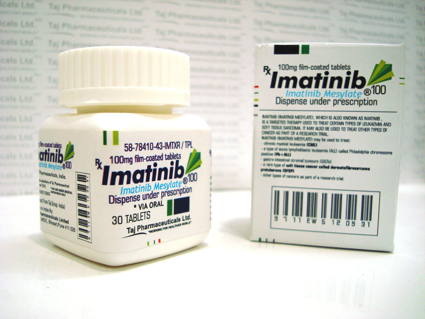 In addition to these actions, IFARMA has initiated a signature application through the Change.org network to seek public support to declare imatinib of public interest. Moreover, an application is also being prepared to ask for the declaration of public interest for direct acting agents in Hepatitis C, which includes the following drugs: telaprevir, Boceprevir, sofosbuvir, Simeprevir, Daclatasvir, Faldaprevir and Ledispasvir.
Of the aforementioned drugs, sofosbuvir is a very notorious case as therapy with this prodrug represents the possible cure for Hepatitis C. However, with current market prices its acquisition by the Colombian Government would mean a spending of about 7.5 billion pesos. This sum is equivalent to the entire annual drug spending of the entire national health system, according to estimates by the CONPES 155 – national drug policy.
As in the case of imatinib, the application is made not only focusing on obtaining a declaration of public interest, but also in order to apply for a clear legal path for state institutions, pointing to measures such as the granting of compulsory licenses.